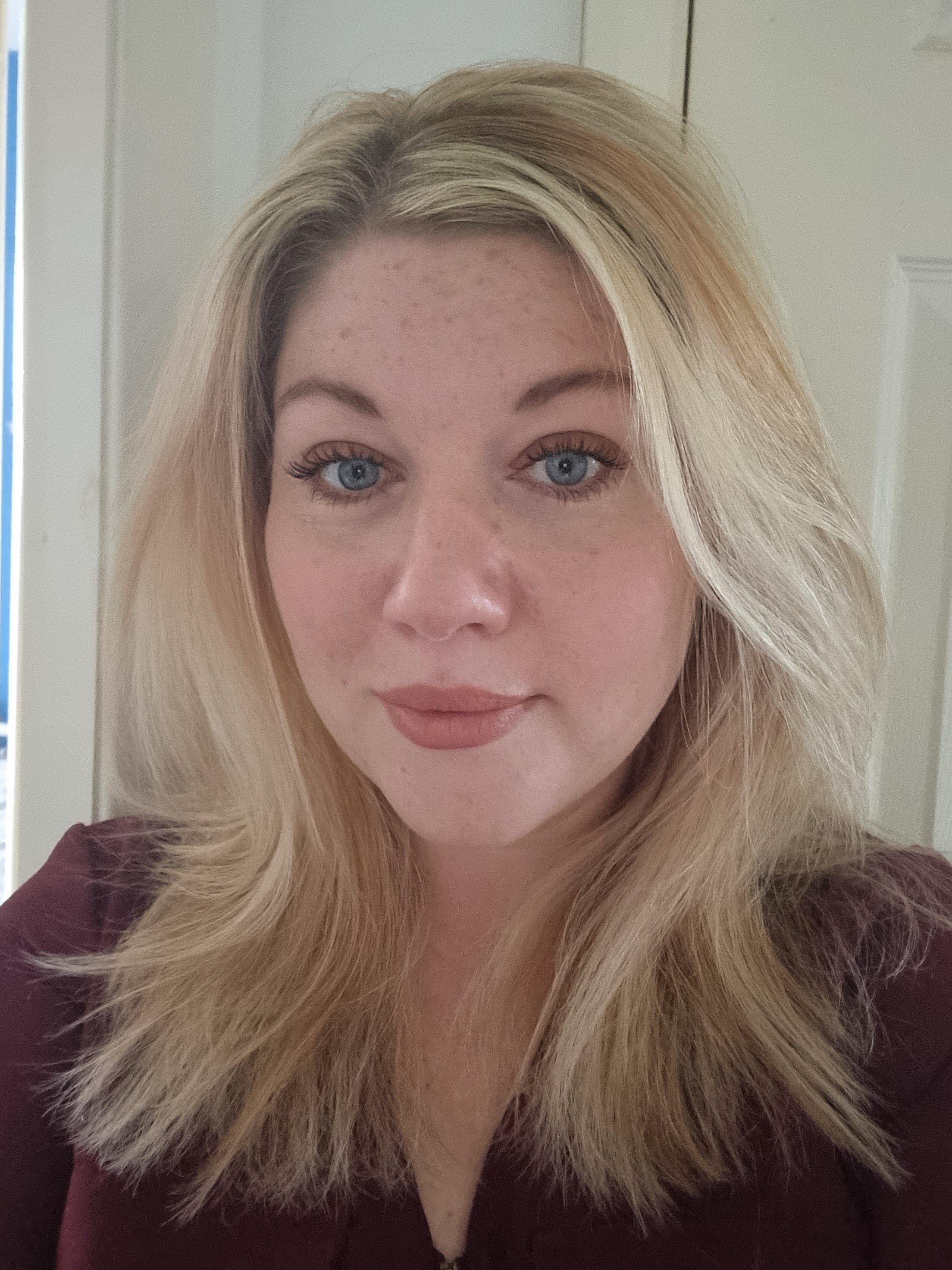 Many of my friends think I'm mad, "starting a degree at this stage of your life, why??" and it is a valid question. Until recently, university was never part of the plan. When I finished school I had a short-term plan, go to college, study Psychology and Media studies and after that, who knows? But certainly not university! Instead of college though, I was persuaded by my family to attend sixth from. I didn't even last the first year. The subjects available had not been what I wanted to study, and I quickly lost interest and motivation. Instead, I began working in hospitality, an industry I stayed in until my son was born. After that, I quickly realised that it did not constitute a good work/life balance and moved into dry cleaning! It was a whole new world for me and what started off as a part time role slowly transitioned into full time as I picked up extra hours and responsibilities. In time, I put myself forward to be manager of the hub that was created as part of the business development. It was a stressful and time-consuming role, slowly taking over my evenings and weekends as well as my normal working hours. I began to feel crushing pressure alongside misery as time with my son slowly slipped from my grasp to run the business.

I felt stuck, I had a very well-paid job that allowed me to provide for my family but gave me no time to be present with them. I began looking into short college courses to acquire extra skills and increase my employability in a different role/industry. I settled on a 12-week pre-access course, mainly because the subjects interested me. Psychology, Counselling and Sociology, right up my street! During the course I was encouraged to enrol into the full access course, something which I hadn't considered and seemed impossible. How was I supposed to continue working full-time in my current job and attend a full-time college course?! So, I took what felt like a step backwards, I returned to hospitality and its inhospitable working hours. But those hours made it possible for me to continue working full time and study full-time. It was chaotic; I was lucky to have one day off a week! But I survived, and so did my family. I came out the other side with new qualifications and a new discovery – the work of Carl Rogers and his theory of Person-Centredness.

This was a turning point and I realised why I was struggling so much in my previous role, I didn't have the room to grow and develop as a person, I wasn't able to self-actualise, and I was being incongruent with myself. My eyes had been firmly opened and my thoughts turned to others who may be in the same position. I wanted to help them and share what I had learned, and I wanted the room to allow myself to continue to grow as I did so. Counselling seemed the ideal avenue. I began my degree, a journey that was exciting and new, yet I still felt weighed down. I was working in hospitality and had also returned to dry cleaning at the request of the company. I had two part-time jobs and a degree to study, something had to give. I began looking for a new role, hoping to find something that would allow me to use my new skills whilst enabling me to continue my degree. I wasn't hopeful but I soon stumbled upon ResPeo.

After looking through the website and seeing the work they did, I was elated, not only did the work align with my own principles but so did their approach! It seemed too good to be true - except it wasn't! I joined the team and began another journey, a journey that runs parallel to my studies, and allows me to put what I've learnt to use whilst enabling me to continue growing and learning, all whilst embodying principles and approaches that are close to my heart. I honestly couldn't have found a better fit. And now, when people ask me why I decided to begin a degree so late in life, I can tell them. I started this journey to find my place in life, I can tell them about the doors it has opened. Doors not just within myself but doors of opportunity to not only make a better life for myself and for my son, but also for so many other people that can benefit from my work as a counsellor and from the person-centred work we do here at ResPeo. And I can tell them that as hard as it has been, it has absolutely been the best decision I've ever made.
Natalie Matthews is Junior Researcher at ResPeo.
Innovation and Equity in Evaluation

Alison McKinley writes: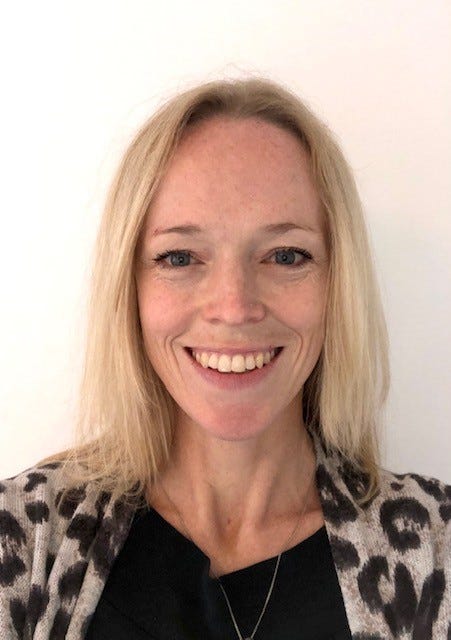 Research and evaluation are seen as objective sources of knowledge, to be relied upon to save us from our individual biases and competing agendas. But the knowledge ecosystem in which research and evaluation take place are subject to the same systemic biases and inequities as the rest of society.
The knowledge ecosystem – a catch all for myriad monitoring, evaluation, research and learning activities which enable production, consumption and application of knowledge - is just as subject to systematic asymmetry, and this blog explores the impact of this imbalance, and how we can begin to redress this, with particular focus on the social sector.
While 'privilege' might be considered 'a set of unearned benefits given to people who fit into a specific social group', 'power' plays out in how this privilege manifests, intentionally or unintentionally, in the way knowledge is produced, consumed and applied. Resulting asymmetries are often legitimised in inequitable processes in the knowledge ecosystem, resulting in inequitable participation and excluding local actors and rights-holders from knowledge production, consumption and use. The results include evidence-based strategy that's skewed from the most needed interventions; programme monitoring that fails to measure what counts; and real impacts – or even harms – being missed. In short, not only is there a moral and ethical imperative to ensure equitable participation in the knowledge ecosystem, but the sector in undermined and less effective until we do.
Innovations in research and evaluation practice can contribute to more favourable power dynamics and notable movements are tackling these head on. For example, in 2018, the Centre for Evaluation Innovation's Equitable Evaluation Initiative called not just for consideration of equity in evaluation practices, but for using evaluation as a tool for advancing equity through considering four aspects:
1. Diversity of teams (beyond ethnic and cultural)
2. Cultural appropriateness and validity of methods
3. Ability of methods to reveal structural and systems-level drivers of inequity
4. Degree to which those affected by what is being evaluated have the power to shape and own how evaluation happens.
In summary, the knowledge ecosystem is comprised of human beings who are all at risk of finding, believing and using knowledge which substantiates our beliefs and world views. For change to happen, all players must recognise that knowledge production and consumption is political – we must all focus on the shared goal of positive social impact, and constantly question how knowledge can support achieving this end. Commissioners, practitioners and participants can all be part of the solution with courage to question existing practice, radical honesty and humility to know our own privilege and biases, and willingness to be uncomfortable, unlearn and take active steps to change.
Commissioners
Commissioners and funders of research and evaluation hold significant power in defining the shape, scale and approach of the knowledge ecosystem and can make real efforts to model a shift towards ethical and inclusive knowledge production, re-framing from accountability and cost-efficiency (evaluation-as-audit), towards meaningful learning based on principles of trust, equity and utility.
More can be done to ensure all stakeholders are engaged in defining learning agendas, and to avoid commissioning a more 'authoritative voice' to repeat what rights-holders are already saying. Commissioners can promote participatory learning and evaluation methods and, importantly, resource participation effectively. They can commit to transparency and sharing of both positive and less favourable fundings; and use open access platforms and equitable citation to mitigate against a publication bias towards a northern, anglophone evidence base.
Practitioners
While research and evaluation practitioners operate within a system delineated by commissioners, they are still well placed to influence practice through adherence to sound evaluation principles including equity, integrity and trust (see UKES and Bond's evidence principles). Practitioners can push back against inequitable practice by questioning or refusing work which appears self-serving or to lack integrity, and since methods often reflect the kinds of knowledge perceived to 'count', they can advocate for more participatory approaches which engage and reflect empowered agents, rather than passive subjects. Other means to redress participation imbalance include ensuring a diversity of voices in both the evaluation team and participants; more diverse and accessible formats of evaluation methods; and learning outputs in multiple languages.
As research and evaluation practitioners, ResPeo believes in person-centredness and collaboration so that findings really do represent user-voice, and recommendations based on this evidence can be used meaningfully to improve organisations, projects and services to maximum societal benefit. ResPeo's research is conscious in its approach to power dynamics, involving participants actively and holistically.
Participants
The onus must not be on those most affected by systemic inequity to solve the problem. It's also true that participation and power-shifting can be considered a spectrum, and caution must be taken to ensure that redressing participation imbalance doesn't slip into shifting burden and work.
However, at a minimum, practitioners can work with participants (local actors and rights-holders sharing their stories, data and experiences) to ensure that they know the purpose and use of any evaluation or research they're involved in, that they are fully informed before consenting to participate, and that findings and reports are validated by them before they're published, to ensure they represent an accurate and empowered portrayal.
The problem of inequitable participation in the production and use of knowledge lessens both its quality and the value of resources invested in it, jeopardising efforts to reduce systemic inequities, or even sustaining them, but the research and evaluation field can be part of wider change by addressing inequity in our own practice. While there are pockets of innovation, particularly in evaluation practice and methods, there is space for more transformative change in the way the knowledge ecosystem is framed and resourced to ensure a more equitable knowledge ecosystem which builds deeper understanding of global challenges, and more trust in resulting knowledge.
As a sector, we must recognise that knowledge is political, and be comfortable with the productive tensions that arise when different ways of thinking come together. These are the spaces where opportunity for change happens.
Alison McKinley is Evaluation and Facilitation Consultant at ResPeo.
First Asian Prime Minister of Britain: a sign of equality & diversity coming of age?

Prof Dieu Hack-Polay writes: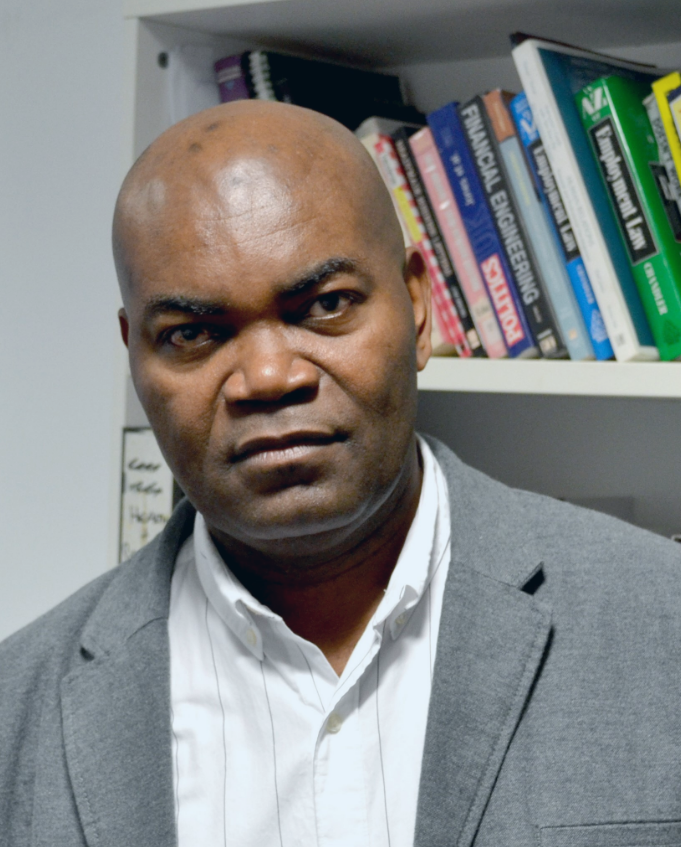 The new British Prime Minster, Rishi Sunak, has been greeted with euphoria in many circles, both among minority and majority groups. This has been seized as evidence of the culmination of equality and diversity frameworks in the United Kingdom. Some have applauded the emergence of a new dawn for Asians, Blacks and all minorities in the workplace and society in our country. However, the enthusiasm must be taken with caution. We have waited over 400 years (since the 16th century when Britain started to flirt with overseas cultures) to have the first non-white prime minster when Britain has been seen as a multicultural country for decades.
Lessons must be drawn from the Obama presidency in the US: the rise to power of the US first black president (Barack Obama) has brought a wind of confidence among young black Americans and planted the seeds of hope. In fact, the ascendence to power of Barack Obama led to the wildest dreams among Black and minorities in the United States. It was meant to change perceptions of Blacks and non-white people in the US. Obama's two terms as president brought about some social policy changes, namely in the areas of education, criminal justice and voting rights and healthcare (Obamacare) in which black people and minorities were seriously disadvantaged. However, soon reality reasserted itself and the establishment struck back. Many of the far-reaching diversity laws that the first Black President attempted were opposed or unnecessarily delayed, for example student debt cancellation which would have helped many minorities did not pass under President Obama; the reform to the healthcare system to ensure greater insurance coverage for the poor was defeated several times in parliament before eventually a watered-down version was approved. Police brutality against minorities has not abated. The bottom line is that, notwithstanding Obama's intent and vigorous campaigning and lobbying, there has been little change in the material, social and esteem situation of Black and minority American workers, as well as the poor.
In Britain, if we are to build on the appointment of the first non-white prime minister, what is needed is a fundamental change in the social fabric and the thought system. This should start by redefining and propagating a reformed idea of Britishness which is more inclusive and transcends the restricted imperial view of who has a legitimate claim to Britishness. Politicians, academics and company CEOs, pressure groups and the general public all have a key role to play. For me, a key battleground is the educational system where the curriculum needs not only to be decolonised (or just tweaked) but ought to be rewritten to tell the true story of our modern nation, a nation of many. Such a reconstructed curriculum will shed light on the construction of ethnic disadvantage in the UK and offer a fresh start to the children of the white citizen, the Asian citizen, and the Black citizen.
Parading Mr Sunak as the embodiment of our perfected equality and diversity framework would simply be pretence. The difficult issue of racism, disadvantage of the many and the excessive privileges afforded to the fortunate few in our society will not disappear without systematic action to rout out those evils. Failing this, at the end of Mr Sunak's tenure as the first Asian British Prime Minster, the conditions of minorities in the United Kingdom would not have changed even by one iota. There is momentum and optimism with Mr Sunak's appointment to the prime minster role. We should all work together (and relentlessly) to ensure that the seed that has been planted germinates and grows to provide viable equal opportunities to all.
Prof Hack-Polay is Organisational Development Consultant at ResPeo and Professor of Organisational Studies at the University of Lincoln and Crandall University.