Director


Maria founded ResPeo, driven by the need to promote the importance of qualitative inquiry in helping to shape services and improve people dynamics. Maria is motivated by the desire to better working lives.

Maria is a Chartered Psychologist through research and teaching, an Organisational Development Coach, a Trainee Person-Centred and Experiential Psychotherapist and a Health Services Researcher, specialising in organisational ethnography.

Maria has led large scale evaluations of health and social care services for over 15 years and was previously and head of projects and programmes in health and in criminal justice settings.

Outside of leading ResPeo, Maria is Associate Professor in Organisational Behaviour and Director of the Centre for Interprofessional Education and Learning at the University of Nottingham.

Maria has a PhD in Health Services Research from King's College London and is a visiting academic at a number of institutions. She delivers invited talks about people dynamics in organisations nationally and internationally and regularly provides national media commentary on themes of workforce wellbeing and organisation.

Read more about Maria, her work and qualifications here: www.mariakordowicz.com.
Having moved from beautiful Warsaw to leafy North London aged 8, Maria now relishes living in peaceful rural Lincolnshire with her family and two dogs.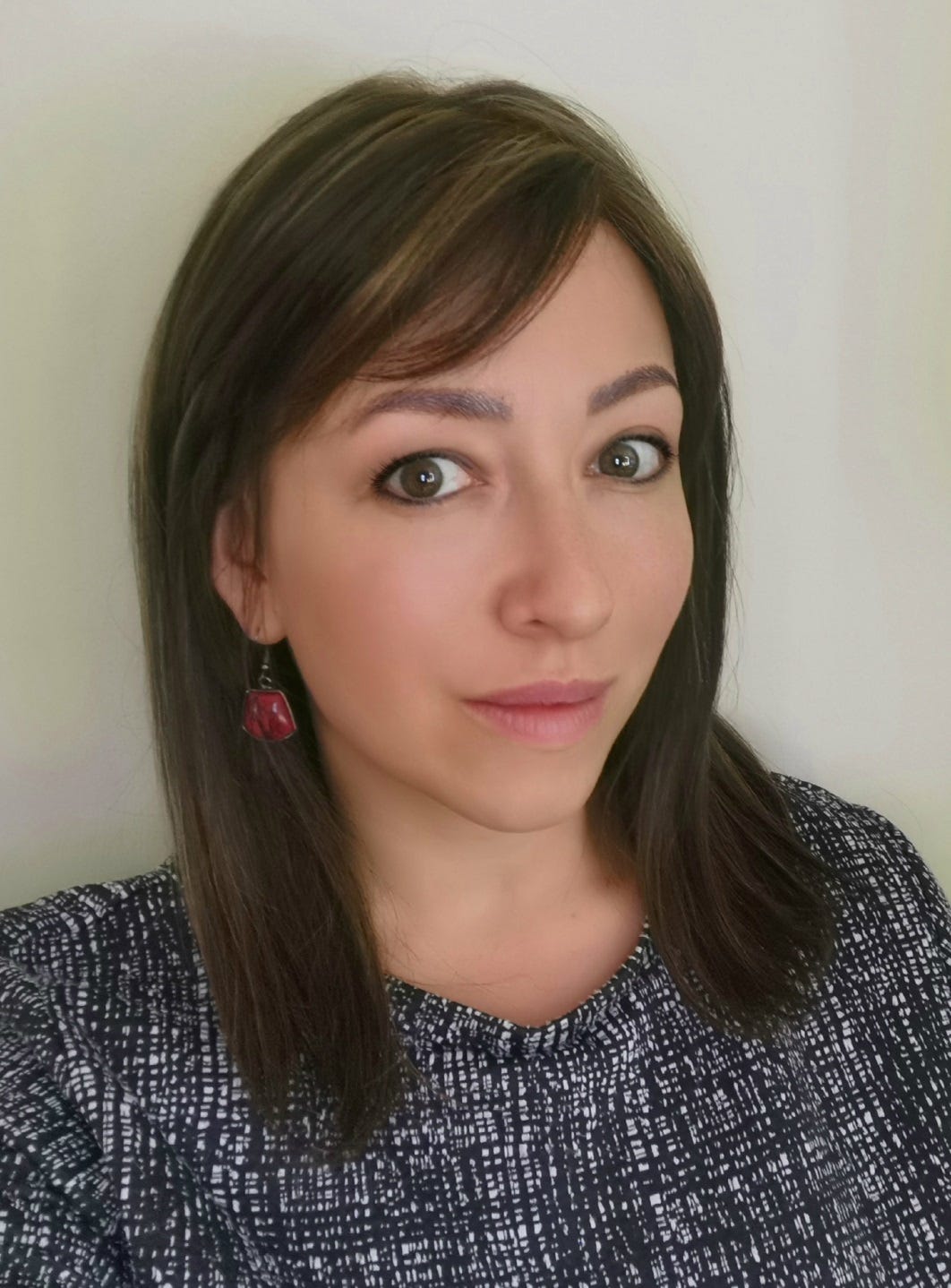 Dr Ali Mahmoud
Senior Researcher

Ali is Respeo's senior researcher in business psychology, a lecturer at several higher educaiton institutions, and a cartoonist and a musician.

Ali has particular interest in Consumer Behaviour, Work Psychology, Wartime Perceptions, and Research in Higher Education. Methods: Including but not limited to: Quantitative Multivariate Research, Thematic Analysis, and Mixed Research Methods.
Katie Bland
Administrator


Katie brings an extensive background in administration and customer service from sales, hospitality and media and publishing environments.

Having ran her own successful businesses, she is used to tackling a wide range of tasks on a daily basis.

She approaches all aspects of any job with a positive, hard-working mindset and is passionate about working to find solutions to challenges.


Dedicated to supporting the ResPeo team, Katie is committed to the valuable work we undertake and delivering an excellent level of service to our clients.

A mum to two girls, Katie has recently completed the London Marathon and loves running in the countryside around her home as well as exploring new territory on her travels. She also enjoys cheering on her family in their various sporting endeavors as well as her beloved football and cricket teams.
Natalie Matthews
Junior Researcher


Natalie has recently gained Level 2 Qualifications in Psychology, Sociology and Counselling after studying an Access to Higher Education Course in Social Sciences. Her studies in these subjects has led Natalie to embark on a Degree in Counselling.

Natalie has an extensive employment history in customer facing and hospitality roles which exposed her to diversity of people.

Natalie's combined knowledge and experience within her career and education, has rooted her in a people-centred approach to others.

Her role at ResPeo is to initiate research programmes and collate and analyse social data.
Juliet Brookes
Research & Evaluation Consultant


Juliet is a social researcher and evaluator with 15 years of experience collaborating with leaders and practitioners in education at both the National College for School Leadership (latterly DfE) and KYRA Research School. Prior to 2007, she was a Chartered Librarian working in prison, school, and public libraries. Juliet holds a MSc in Social Research, MA in Librarianship, and a PG Certificate in Public Sector Management. From 2016 until 2022, she was the Director of Strategy for KYRA Research School during which time she led evaluations of DfE funded Strategic School Improvement Fund projects and an evaluation of the British Council's leadership programme for Lithuanian headteachers.


In addition, Juliet has conducted qualitative research into school governance in Lincolnshire and contributed to book chapters on using evidence to inform improvement in schools. She develops strong partnerships and supports partners to develop theories of change and implementation strategies.
Prof Mark Ashworth
Clinical Research Advisor


Mark has combined an academic primary care research career with a clinical career in inner-city general practice. His main research interests are - multimorbidity and the pathways to multimorbidity - antibiotic prescribing and reducing the risk of antibiotic resistance - psychosis in ethnic minority communities - psychometrics and the development of PSYCHLOPS, a patient-generated mental health outcome measure.

Mark works across a number of ResPeo's primary evaluations, providing operational and advisory support.
Alison McKinley
Evaluation and Facilitation Consultant

Alison offers strategic and technical advice on innovation and evaluation strategy and implementation in the third sector, from project-level change theory to evaluation frameworks with experimental, participatory and causal approaches, to design and implementation of challenge funds.


She adds value to ResPeo's clients through strong technical expertise and engaging facilitation skills, bringing a creative and flexible approach to broker strong relationships which maximise the potential of complex initiatives and partnerships.

Alison's goal is to ensure more responsive, evidence-based approaches to drive equitable and inclusive positive social impact.
Prof Dieu Hack-Polay
Organisational Development Consultant


Dr Dieu Hack-Polay is a specialist in Organisational Studies. He has worked in several countries and has a wealth of practitioner, academic and experience that he brings to enrich the learning experience of ResPeo's clients. He worked for several years in various sectors of activity including the voluntary sector and local government as a human resources and training practitioner. Dieu provides executive education and training in several organisational development areas including performance management, succession planning and learning and development.

Dieu also has several years of experience as an academic. He holds a PhD in Sociology and a Doctorate in Education (EdD) Leadership, as well as a Master's degree in Human Resource Management. He also holds Qualified Teacher Status Learning & Skills (QTLS) in England. His academic research focuses on migrant workers as expatriates. He has published several books and journal articles in leading international journals. Prof. Hack-Polay teaches human resource management, organisational change and managerial ethics.
Dr Eloise Radcliffe
Research and Evaluation Consultant


Dr Eloise Radcliffe has 18 years of experience working in health services research and evaluation in both academic settings and voluntary sector organisations. She is a qualitative researcher with a background in social science. Eloise has an MSc in Sociology from the London School of Economics and a PhD in Medical Sociology from King's College London, examining the experiences of older stroke patients and their spouses using individual and joint qualitative interviews taking a biographical narrative approach. She has been a researcher at King's College London for over ten years on various studies and evaluations, including studies funded by the National Institute for Health Research and Dimbleby Cancer Care. She has been a Research Fellow at the University of Southampton since 2018 on studies funded by Macmillan Cancer Support and the National Institute for Health Research.

Eloise has expertise in conducting research and evaluation using qualitative ethnographic methods with a focus on healthcare organisations and workforce, as well as patient and carer experiences. She has much experience in working with vulnerable groups including palliative care patients, bereaved carers, people with dementia, homeless people with substance misuse issues, older people living with frailty and people with chronic conditions including cancer and stroke. Eloise has extensive experience of Public and Patient Involvement, including patients with cancer and stroke, consulting with public and patient involvement stakeholders at each stage of the research and evaluation process.
Prof Damian Hodgson
Health Leadership Consultant


Damian's expertise lies in the field of Organisational Studies, and he has particular interest in complex organisations which rely on expert and/or professional knowledge. He has published over 50 academic papers, 5 books and some 17 commissioned research reports in this field. He has worked extensively on co-produced research with a range of collaborating organisations, including the Greater Manchester Health and Social Care Partnership, The Health Foundation and numerous NHS Foundation Trusts and Clinical Commissioning Groups.
Damian's research focuses on the transformation of health and care and he has led a suite of research projects over the last 12 years examining skill-mix and workforce transformation, primary care and mental health reorganisation, access to care and continuity of care, the role of policy piloting, and the integration of health and care in collaboration with a range of colleagues. He has worked on several NIHR-funded projects in healthcare, researching the development of GP federations, digital capture of patient experience data, and leadership in healthcare
Dr Nimarta Dharni
Research and Evaluation Consultant

Nimarta is a Chartered Psychologist experienced in applying behavioural science theories to explore determinants of behaviour, design interventions and evaluate change. She is skilled in the design, implementation and evaluation of multiple complex health interventions for professionals and families using qualitative and quantitative methods. She has collaborated with national and international teams across multiple research and evaluation projects, including leading several research streams as Research Fellow for the Born in Bradford family research programme to improve population health and social mobility.

Nim has longstanding experience in reviewing and summarising evidence for technical and lay audiences and is experienced in engaging and working with a range of stakeholders including intervention delivery teams, commissioners, health professionals, voluntary sector organisations and community user representatives.